Wedding Dress Showroom Located in Bromley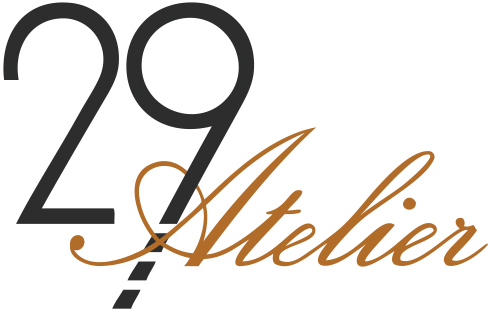 Looking for an amazing wedding dress or an outfit for a special occasion?…let us share a little about what we do! 
We create bridal, occasion and tailored pieces.
Our beautiful studio and atelier is located just minutes from Bromley town centre opposite the eastern side of the glorious Beckenham Place Park.
Liz, our Creative Director, is an Honours Graduate in Fashion Atelier, a degree course dedicated to couture dress making and tailoring.
Bridal wear has been her specialism for nearly twenty years, and, from her successful management of the Escada flagship concession in Harrods, she has diversified to include ready-to-wear in the 29 Atelier portfolio.
At 29 Atelier we are passionate about quality, locality, sustainability and ethical production. We are in the forefront of reviving and promoting traditional skills in a modern practise here in Bromley, and are proud that our garments all bear the marquee 'Made in England'.
We can make you look and feel wonderful. For that special, dream outfit, created uniquely for you.
We look forward to welcoming you.
By Appointment only.